engaging people
Your leaders are key to cascading engagement through to the front-line. We equip leaders with the tools, techniques and the confidence to realise their potential and deliver sustained performance improvement.
business performance challenges
We help you develop a bespoke programme – all the challenges are focused on your business improvement issues – around your strategy and brand.
Focused on real strategic priorities with clearly stated returns – hard and soft:
Will reduce time spent on non-critical activities and create greater focus on what matters
A programme that develops leaders with purpose – not training in a vacuum
Little and often – it doesn't go away and will win over the cynics
technology platforms for driving performance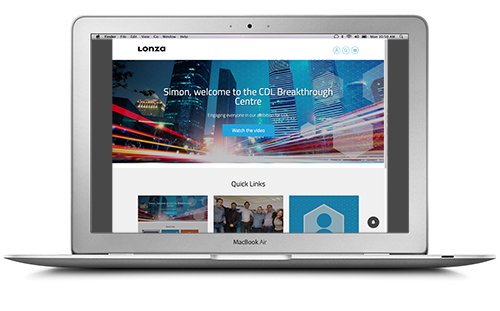 Bespoke platforms that provide leaders with the tools, techniques and resources to be able to drive their performance and cascade engagement to their teams.
A hub for employee engagement and development that works in tandem with your intranet.
A tool for developing talent, connecting leaders throughout an organisation and driving performance improvement through the business.
invigor8 training
A refreshing brand of training from the engaging business.
Training courses that are bespoke, creative, straightforward and considered. invigor8 training 'labs' bring a fresh and creative approach to training to deliver performance improvement across Management, Leadership, Personal Development  and Customer Service.
mobile engagement platforms for employees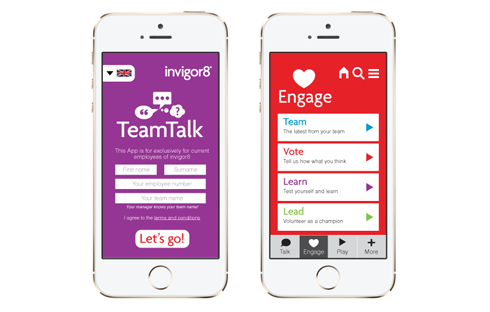 Mobile platforms and microsites that allow organisations to communicate with people on the go, using their own smartphones.
A powerful channel for delivering engagement where location or time is prohibitive.
Simple, rewarding and fun to use; two-way communication functionality such as forums, polls, alerts and games.
Gamification optimised content, which is informative and immersive.