inspiring organisations
Vision, strategy, culture and structure; we work with your executive and leadership teams to give them the clarity and alignment they need to accelerate their organisation's performance.
embedding strategy, vision and values
We work with leadership teams to agree and align their Why, What and How and then help them deliver and embed the new story / proposition consistently.
Temperature Check™ engagement audits
The Temperature Check provides deep and accurate insights on what people are thinking and feeling about the business they work for. It is a snapshot of what is helping and hindering leaders; from engaging everyone in the ambitions for the business, to practical insights into where to focus effort to make the biggest impact.
executive coaching
We offer practical and real-time support for senior executives, face-to-face or on-line as required. Our team is available for one-off interventions or throughout a campaign period as leaders work to embed a change in the organisation's direction and culture.
customer service excellence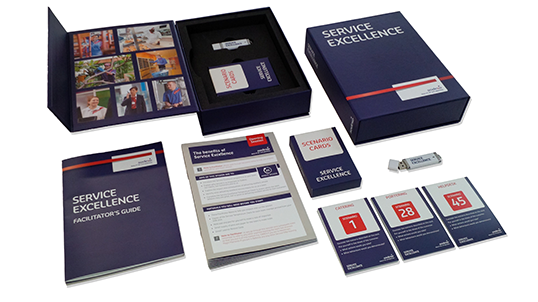 We develop customer service and core skills training programmes from the basic right through to first-class standards of service. Our interventions can be found in retail, catering, grocery and transport sites worldwide.
Designed around your brand, written in your language and delivered as a slick package that allows site managers to autonomously control the programme.
Real-world scenarios, practical training and team discussion form the basis of the programme.