high performing organisations
Vision, strategy, culture and structure; we work with your executive and leadership teams to give them the clarity and alignment they need to accelerate their organisation's performance.
embedding strategy, vision and values
Starting with leadership teams, we help to gain consensus and alignment around your big picture: Why, What and How. 
We then equip leaders to cascade and embed throughout the organisation with employee engagement programmes and inspiring communications.
Temperature Check™ engagement audit and survey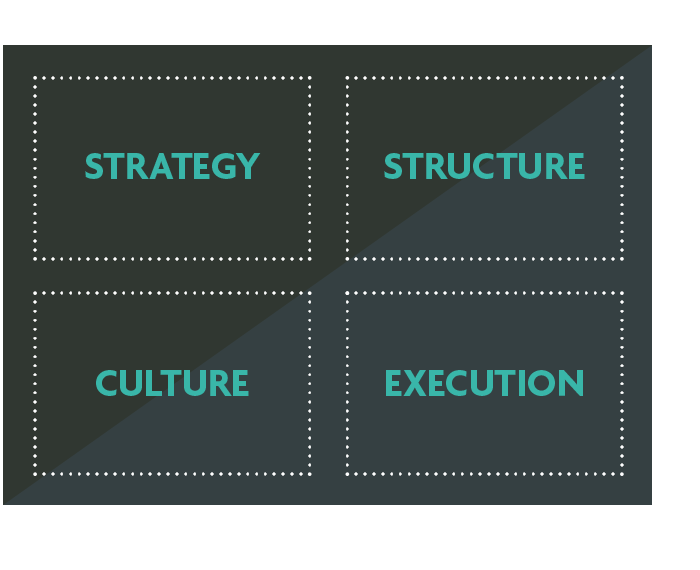 The Temperature Check provides organisations with deep and accurate insights enabling them to focus on priorities and address performance issues.
We speak to groups of your people, confidentially and discreetly, asking them a range of questions about your strategy, structure, culture and how you execute.
We then compare, contrast and analyse; reporting back with strategic and tactical advice on how you can tackle these issues through engagement and performance improvement.
leadership and coaching
Our employee engagement consultancy help to advise, coach and equip senior leaders to focus, align and engage their people to deliver the business mission and strategic plan:
Crisp up your Why, What and How in to clear believable message. Back this up with the right, believable leadership behaviours so that you promote your plans at each formal and informal touchpoint, avoiding unconscious sabotage.
Our employee engagement consulting and coaching team offer C-Suite workshops, one on one coaching, and tools to help your equip leaders through the line to create high performing teams. In the new world, we can do all of this on-line, supported by our Winning Performance Centre and a suite of Leadership Resources to address a wide range of topics and challenges.